Augusta Trip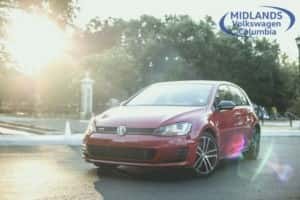 Last Sunday, I took this Volkswagen GTI Sport edition out for a drive down to Augusta, Georgia. It wasn't for any special reason other than I wanted to see how this iconic VW performed out on the open road. The Sport edition is truly a remarkable car, that is built specifically for the driving enthusiast. What I mean by that is, this car is designed for the driver that wants all of the performance of the Volkswagen GTI, but doesn't care for all of the bells and whistles that the Autobahn edition has to offer. Things like a sunroof and premium Fender audio system are not important. But, more horsepower and a better suspension are what this driver is searching for in his car.
I really found the Tartan cloth seats to extremely comfortable for the entire ride. The back and side supports seemed to "cup" me in as I hit I-20 towards my goal of Augusta. Even though I love a manual transmission, I took the DSG automatic transmission out on this drive because I wanted to see what all of the fuss was about. Talk about smooth transitions from gear to gear. This little hatchback handled everything that I through at it. The paddle shifters on the steering wheel really made the difference, when it came to control of the car. It was like having a built in passing gear whenever I needed it. I would like to say that I stayed under the speed limit. And, that is all I have to say about that.
When I arrived in Augusta, GA, I was not fatigued from the ride at all. In fact, I felt alive and ready to get back on the road. We picked up a quick meal at Whole Foods, and then shot over to the river front to take a few pictures before we got back on the Interstate. I can't tell you how many double takes and compliments that I received while driving this car because I lost count. If this is the kind of car that you have been searching for, don't wait. Come down to Midlands Volkswagen and take a test drive with me. I am sure that you will be incredibly happy that you did.